Hearts & Hands: Crafts of Hong Kong
at london craft week 2023
Organized by Crafts on Peel and co-sponsored by the Hong Kong Economic and Trade Office (London).
Hearts & Hands: Crafts of Hong Kong is a celebration of the skills and creativity of Hong Kong's artisans and a reminder of the importance of craftsmanship in preserving the city's culture and heritage. Crafts on Peel hopes that it will inspire visitors to revive, reinterpret and perpetuate traditional crafts in their own lives, and to play a part in keeping alive Hong Kong's rich culture of craftsmanship.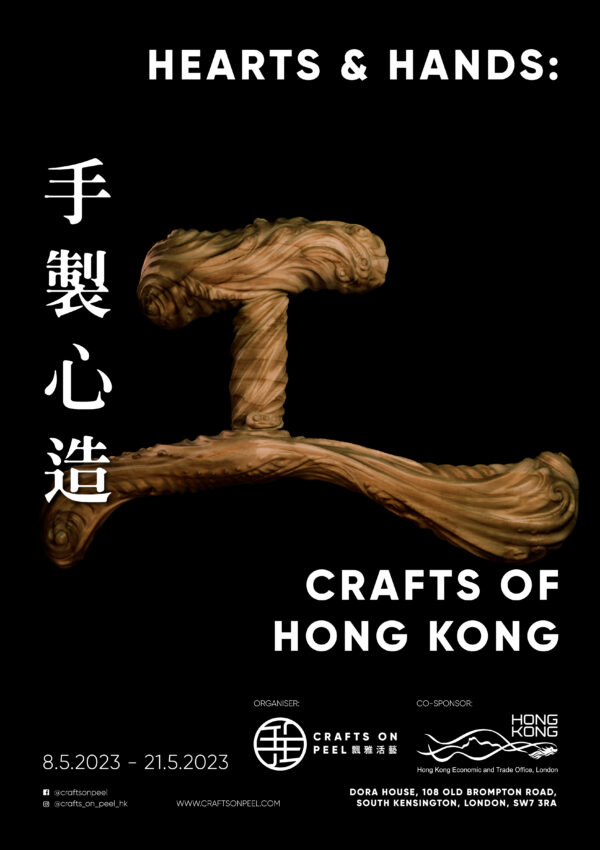 REGISTRATION FOR workshops
We are proud to present two workshops featuring artisans specializing in woodworking and bamboo crafts. Through the coming sessions, you will not only learn more about the stories and techniques behind the featured artworks, but also the rich and dazzling cultural background of craftsmanship in Hong Kong.
Making of Wooden Coaster workshop
A hands-on woodworking workshop with Hong Kong artisan Ken Chow. Learn the principles of the mortise and tenon technique while creating your own wooden coaster.
Time slot: 11 May 2023, 12:00 – 13:30; 
                13 May 2023, 15:30 – 17:00
Artisan: Ken Chow
Venue: Royal Society of Sculptors, 108 Old Brompton Road, SW7 3RA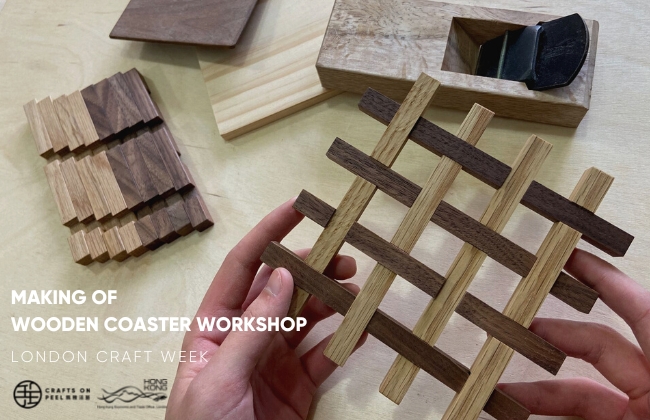 Bamboo Steamer making experience
From splitting and bending to weaving bamboo, Hong Kong artisan Ingko Lam shares the essential steps in making bamboo steamers. Learn how to weave the lid of the steamer and bring home a bamboo steamer of your own creation.
Time slot: 12 May 2023, 15:00 – 17:30; 
                14 May 2023, 14:00 – 16:30
Artisan: Inkgo Lam
Venue: Royal Society of Sculptors, 108 Old Brompton Road, SW7 3RA